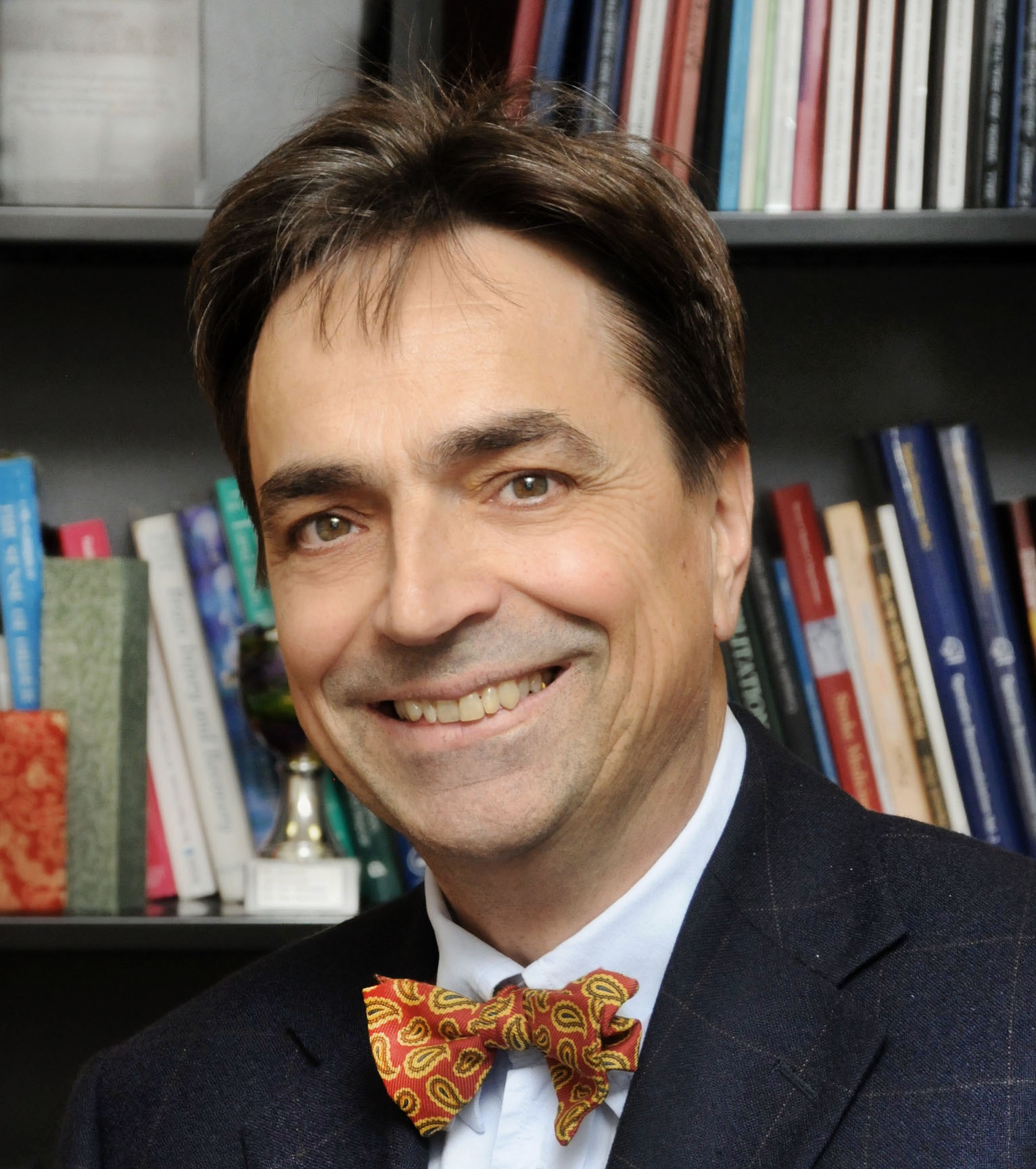 Professor of Medical Psychology, University of Magdeburg, (Germany)
Present position
Full-Professor of Medical Psychology, Medical Faculty, Otto-v.-Guericke University of Magdeburg, Germany (since 1992). Business: CSO/CTO, SAVIR GmbH, Germany
Research interests
Brain plasticity after eye and brain lesions with focus on visual system damage, vision restoration with behavioral training and non-invasive current stimulation, neuropsychology and neurophysiology of visual system damage, visual system functional imaging; quality of life and low vision, prediction models of vision restoration; nanotechnology for neuroimaging and drug delivery.
Education
1976-1980
Univ. Trier (Germany) and Clark University (Worcester, USA) (B.A. in Psychology)
1980-1982
Univ. Düsseldorf, Psychobiology, Diplom (M.A. in Psychobiology)
1982-1984
Clark Univ., Ph.D. in Psychobiology
Appointments
1984-86
Massachusetts Institute of Technology (MIT), Cambridge, USA; Postdoctoral fellow
1986-92
Ludwig-Maximilians Universtiy of Munich Medical School Research Scientist
1991
Harvard Med. School, Visiting Neurosci (Neurol), Mass Gen Hospital, Boston, USA
1992-now
Univ. Magdeburg Medical School, Full Professor, Inst. of Med. Psych., Magdeburg
1998-1999
Princeton University, Visiting Research Fellow, Dept. of Psychology, USA
2011-2013
Chinese Academy of Sciences, Senior visiting professor, Inst. Automation, Beijing
2012-2015
Beijing Tongren Hospital Eye Clinic Adjunct Professor Capital Medical Univ., China
Honors
1978-80
Clark Univ. Exchange Scholar
1982-84
German Academic Exchange Service (DAAD) scholar and FULBRIGHT scholar
2000
Maria Saveria Cinquegrani-Award, for "Best Innovation in Communication and Information Technologies", Innov. Relay Centres (IRC) of the Europ. Community, Florenz, Italy
2005
Leonardo Da Vinci-Award, World Organization for the Achievement of Human Potential, Philadelphia, USA
2008
Science4Life Venture Cup, 3rd place in national business plan competition Technologies GmbH, Frankfurt (Germany), 2008
2009
Venture Lounge Berlin; 1. place, national business plan competition
2011
Start-up Beacon Award; Winner, National Ministry of Economic Development
2013
"Hai-ju" Beijing Overseas Talents Award (by City of Beijing, PR China)
2019
Gusi Peace Prize, Manila, Philippines
2020
EMA AWARD 2020, European Medical Association
Leadership positions
1997-now
Editor-in-Chief, "Restorative Neurology and Neuroscience"
2008-2010
Vice President for Research & Technology, Otto-v.-Guericke Univ. Magdeburg
2010-now
Governor, International Association of Brain Injury (IBIA)
2012-now
Conference Organizer of series of symposia "Low Vision and the Brain"
2017-now
Secretary (-2022), now Vice-President, "International Society for Low Vision Research and Rehabilitation" (ISLRR)
2019-now
Chairman State Chapter, Association of German Universities (DHV)
Scientific publications
>250 SCI publications; 9 books; 20 patents; Citations: >12.000; H-factor: 62
Publications in: Science, Nature, Nature medicine, Neurology, Brain, JAMA Ophthalmology, British J Ophthal, IOVS, etc.