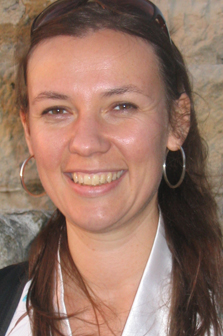 Assistant Professor, VU University Medical Center Amsterdam
Ruth van Nispen PhD is an assistant professor with a background in clinical psychology (MA) and epidemiology (MSc). Since 2005, she has been working at the department of ophthalmology and the EMGO+ Institute for Health and Care Research at the VU University Medical Center Amsterdam, the Netherlands.
Dr. van Nispen received her PhD in 2009 from the VU University (Faculty of Medicine) on the thesis: "Longitudinal measurement of the older patient's vision-related quality of life". Together with Prof. Dr. Ger van Rens (ophthalmologist, past president ISLRR), she manages the Low Vision Research group at the ophthalmology department (PhD-candidates, medical, health science and psychology students).
In general, her research focuses on enhancing care in the field of low vision rehabilitation, which includes randomised controlled trials, cost-effectiveness studies, cohort studies, psychometric studies and some epidemiology. The research group closely collaborates with rehabilitation centers for the visually impaired in the Netherlands (Royal Dutch Visio and Bartiméus) and in Belgium (Blindenzorg Licht en Liefde) in mutual scientific research. Since 2013, Ruth is chair of the Dutch Society of Low Vision Research and Rehabilitation and secretary of Vision 2017, the international conference hosted by ISLRR to be held in the Netherlands.